Choose Your Delegate Type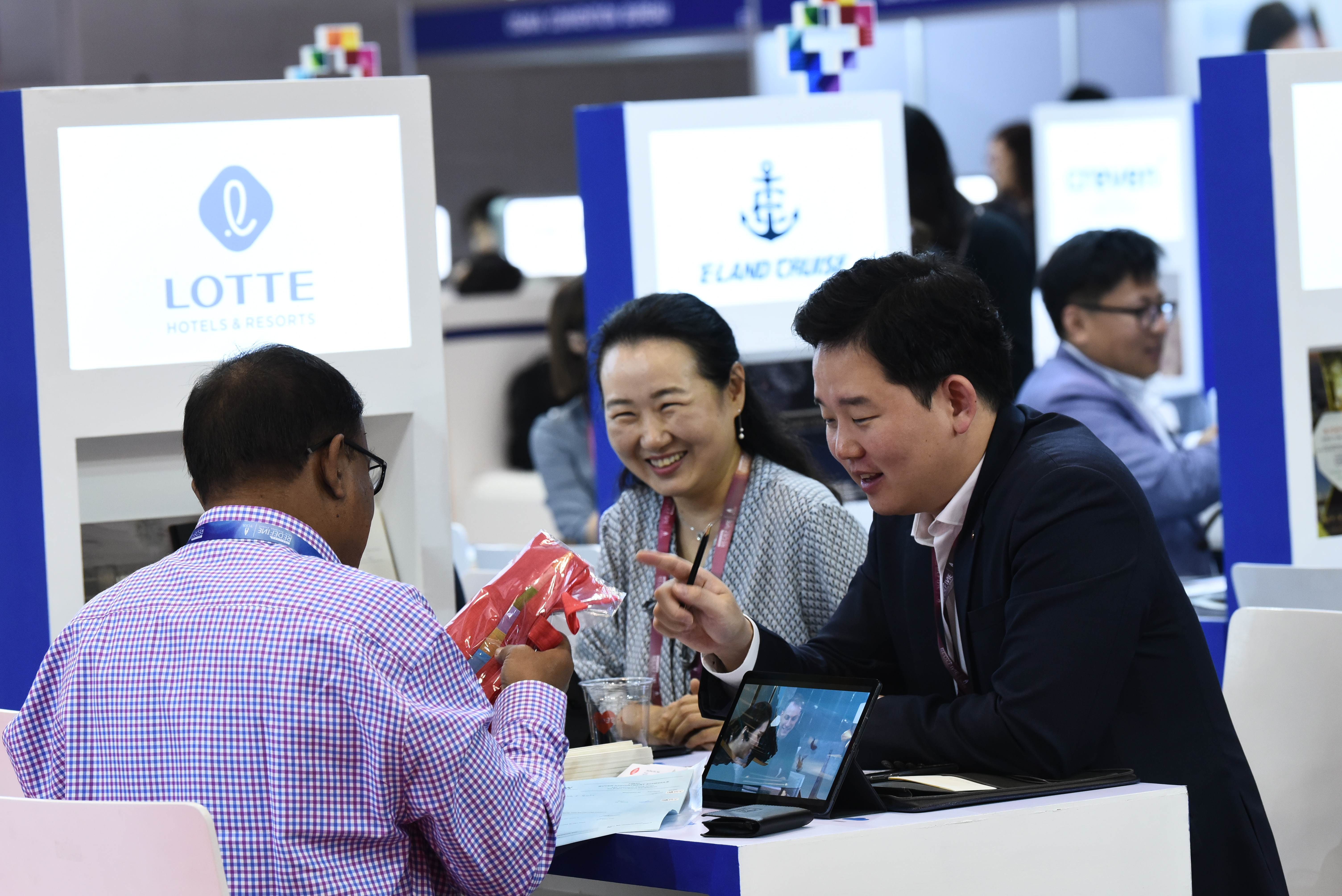 USD 6,500 Per Table-top Booth
Inclusive of all qualifying In-Person Event + Virtual Networking Event entitlements
OR
USD 820 Per Sqm Raw Space
Inclusive of all qualifying In-Person Event + Virtual Networking Event entitlements
Minimum 18sqm take-up required
Every 9sqm entitled to 1 set of Exhibitor Entitlements (excluding table-top booth)
1 x table top booth (

See #A

)
2 x Log-in credentials for Scheduled Meeting (SM) appointment making
2 x Exhibitor Badges with access to exhibition and all official event functions eligible for exhibitors
1 x set of up to 24 Scheduled Meets (SM) with in-person and remote buyers
Additional 6 bonus virtual meetings with remote buyers
Unlimited Walk-In Meets (WM)during exhibition hours
1 x company profile listing in digital Show Directory (

See #B

)
Access to digital Show Directory with full exhibition listing
Access to digital Buyer Profile
For Remote Table-top Exhibitor Only
1 x Usage of Laptop provided by organiser during the event
1 x staff to man the table-top
*All rates exclude one-time registration fee of USD 800
1 table with tablecloth
4 chairs with chair cover
Company name signage
1 x space for banner (provided by exhibitor) or digital screen (at exhibitor's own cost)
1 x Power socket
1 x Trash bin
#B. Digital Show Directory Circulation
Listings will be arranged by country then company in alphabetical order, with the exception of NTO / CVB / Corporate group sign-up where priority placement (first listing before co-exhibitors) will be accorded to the main exhibitor.
Distribution will be made post-event with circulation to all event attendees.
All materials and content, if any, to be provided by the Exhibitor in ENG
Business / Product profile and contact information
Downloadable sales resources
Buyer / Visitor contact exchange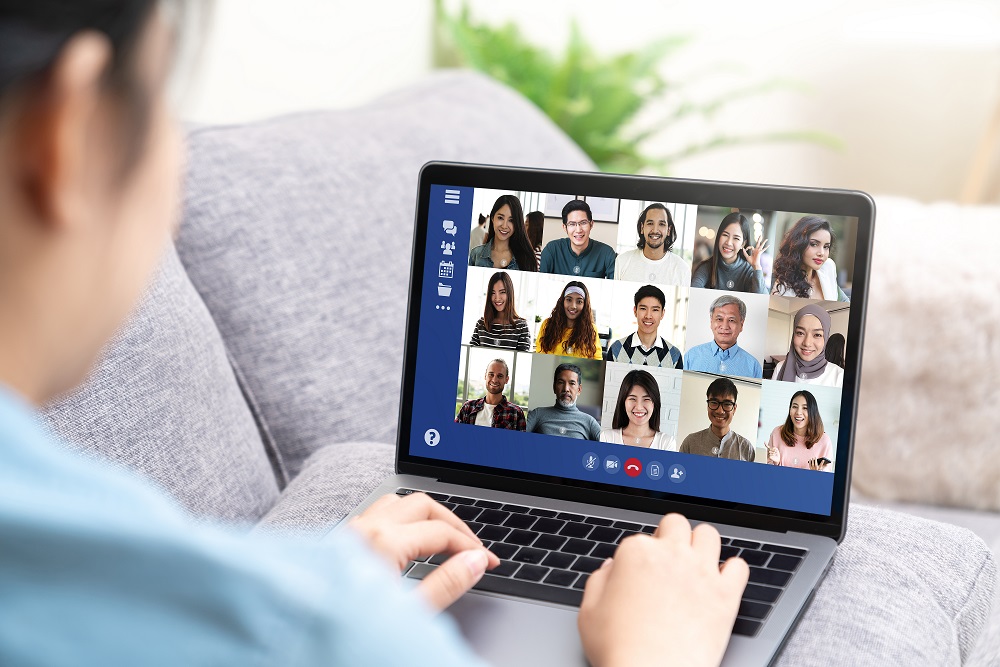 USD 2,000
Per Virtual Networking Event Set of Entitlements Only
(Inclusive for In-Person Exhibitors)
1 x virtual 3D booth visuals and business tools (

See #C

)
Access to 3D virtual exhibition and Unlimited Walk-In Meets (WM)
No Scheduled Meets (SM) available during this event
Access to all virtual content sessions
Including Knowledge sessions, Brand Showcase Presentations, Buyer Procurement Showcases, Networking Conversations, Networking and Contact Exchanges
2 x virtual access credentials
Digital certificate of participation
1 x company profile listing in digital Show Directory(

See #B

)
Access to digital Show Directorywith full exhibition listings
Access to digital Buyer Profile
Allied Preferred-Buyer Partners (APBP)
Our APBP scheme is a great way to add value as an event partner by recommending buyers to the show.
As an APBP, you'll enjoy the best of both worlds: an opportunity to engage your preferred buyers on us,
and meet new quality buyer potentials from our global sourcing network.
MICE, Association and Corporate buyer recommendations welcomed.
All buyer registrations are complimentary.
Confirmation fee applies for all hosted buyers, details will be released soon.
Sourcing Opportunities: Up to 24 Scheduled Meets (SM)
Applicable to both in-person and remote buyers
Additional 6 bonus virtual meetings with remote exhibitors
Applicable to both in-person and remote buyers
Unlimited Walk-In Meets (WM) during exhibition hours
1 x Log-in credentials for Scheduled Meeting (SM) appointment making
1 x Buyer Badge with access to exhibition and all official event functions eligible for buyers
Hosted Buyer Programme
Open to eligible MICE, Association and Corporate buyers from across the world. Privileges include transport reimbursement and accommodation.
Buyer-Only Rewards*
Stand to earn cash incentives and prizes by completing event missions
Listing in digital Buyer Profile
Access to digital Show Directory with full exhibition listings
Access to 3D virtual exhibition and Unlimited Walk-In Meets (WM)
Access to all virtual content sessions
Including Knowledge sessions, Brand Showcase Presentations, Buyer Procurement Showcases, Networking Conversations, Networking and Contact Exchanges
Exclusive live sessions hosted by our sponsors, with interactive games and prizes to be won!
1 x virtual access credentials
Digital certificate of participation
Buyer-Only Rewards*
Stand to earn cash incentives and prizes by completing event missions
Listing in digital Buyer Profile
Access to digital Show Directory with full exhibition listings
All media registrations are complimentary.
Open to media with editorial responsibilities only
Unlimited Walk-In Meets (WM) during exhibition hours
1 x Media Badge with access to exhibition and all official event functions eligible for media
Access to digital Show Directory with full exhibition listings
Access to 3D virtual exhibition and Unlimited Walk-In Meets (WM)
Access to all virtual content sessions
Including Knowledge sessions, Brand Showcase Presentations, Buyer Procurement Showcases, and Networking Conversations.
Exclusive live sessions hosted by our sponsors, with interactive games and prizes to be won!
1 x virtual access credentials
Digital certificate of participation
Access to digital Show Directory with full exhibition listings
Trade Visitors Participation
USD 150
Includes both in-person and virtual networking event entitlements
Unlimited Walk-In Meets (WM) during exhibition hours
1 x Visitor Badge with access to exhibition and all official event functions eligible for visitor
Access to digital Show Directory with full exhibition listings
Access to 3D virtual exhibition and Unlimited Walk-In Meets (WM)
Access to all virtual content sessions
Including Knowledge sessions, Brand Showcase Presentations, Buyer Procurement Showcases, and Networking Conversations.
Exclusive live sessions hosted by our sponsors, with interactive games and prizes to be won!
1 x virtual access credentials
Digital certificate of participation
Access to digital Show Directory with full exhibition listings